Remember the Skyway Stage 3 update we posted a while back? The video we featured was courtesy of YouTuber

dmitrivalencia

, which gave us a good drone's eye view of the different sections of the Skyway project. Just yesterday, he uploaded another update yet again—you can view the embedded video above.
You can tell from the June 2019 update that not all sections show significant changes. But still, a lot of progress can be seen along some of the major roads such as Osmeña Highway and Araneta Avenue. We took before and after snippets of the areas showing the most significant changes so we can all have a better look.










Section 1: Osmeña Highway–San Andres intersection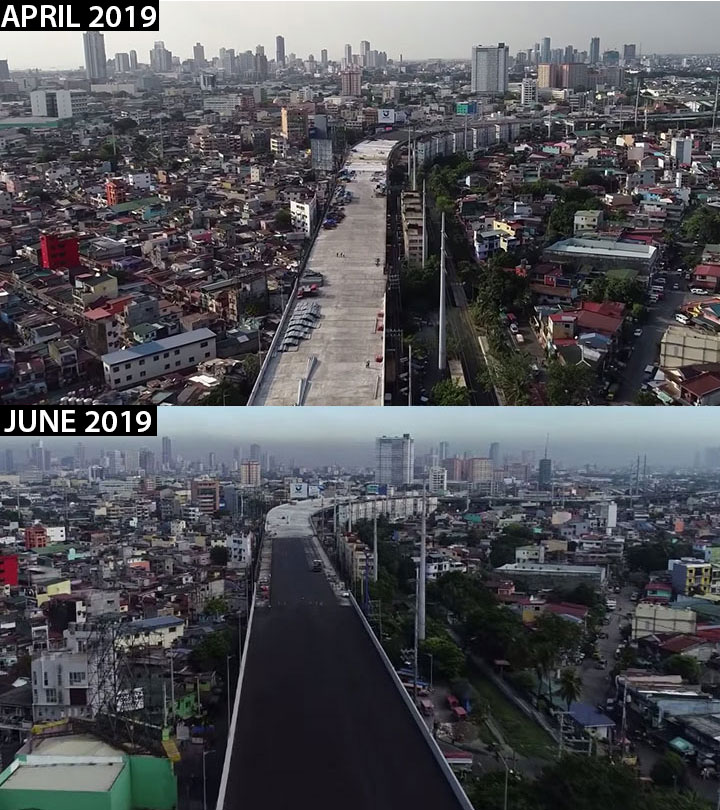 The asphalt works on Section 1 along Osmeña Highway, which previously only reach until the Pablo Ocampo Sr. and Zobel Roxas intersections, now stretch to as far as the San Andres intersection.










Section 3: Araneta Avenue, before E. Rodriguez Avenue intersection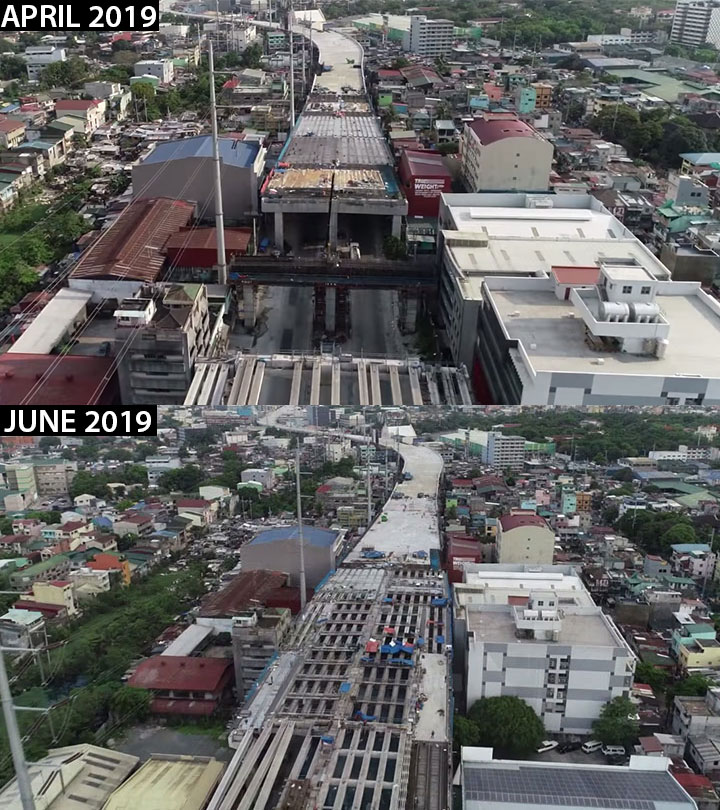 The columns located along Araneta Avenue leading northbound, just before E. Rodriguez Sr. Avenue, have now been interlinked.










Section 3: Araneta Avenue–Kaliraya Road intersection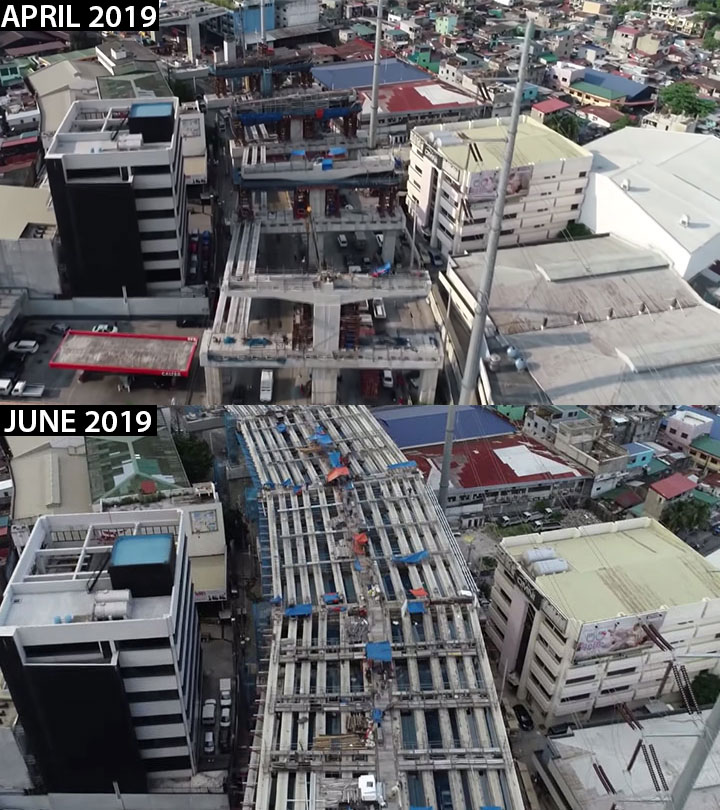 Multiple columns along Araneta Avenue northbound just past Kaliraya Road have now been connected as well, similar to other stretches along the road.










Section 3: Araneta Avenue–Kaliraya Road intersection (continued)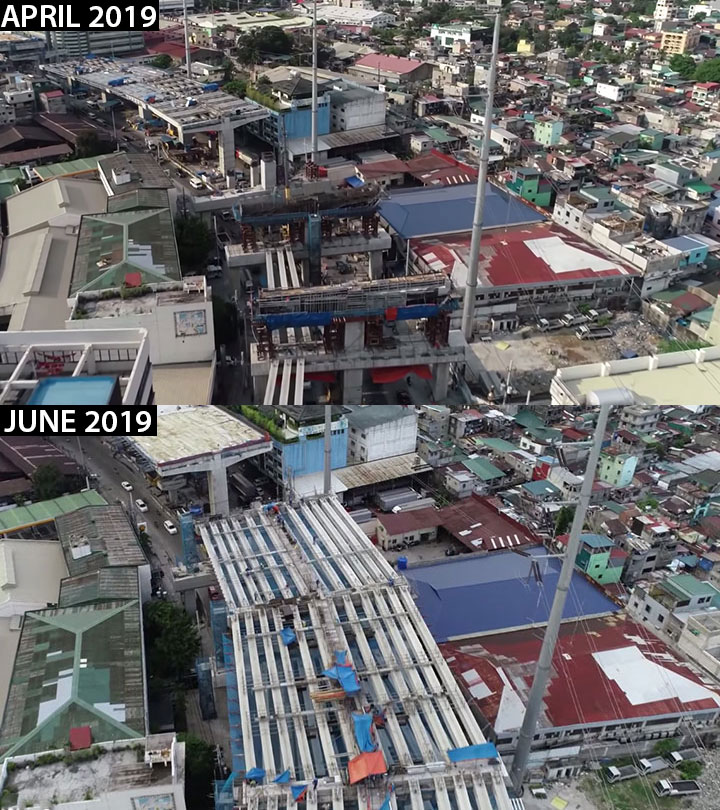 The portion shown in the photo above is also located along the stretch further past the Araneta–Kaliraya intersection, where more connected pillars can also be seen.










Section 3: Araneta Avenue, before Quezon Avenue intersection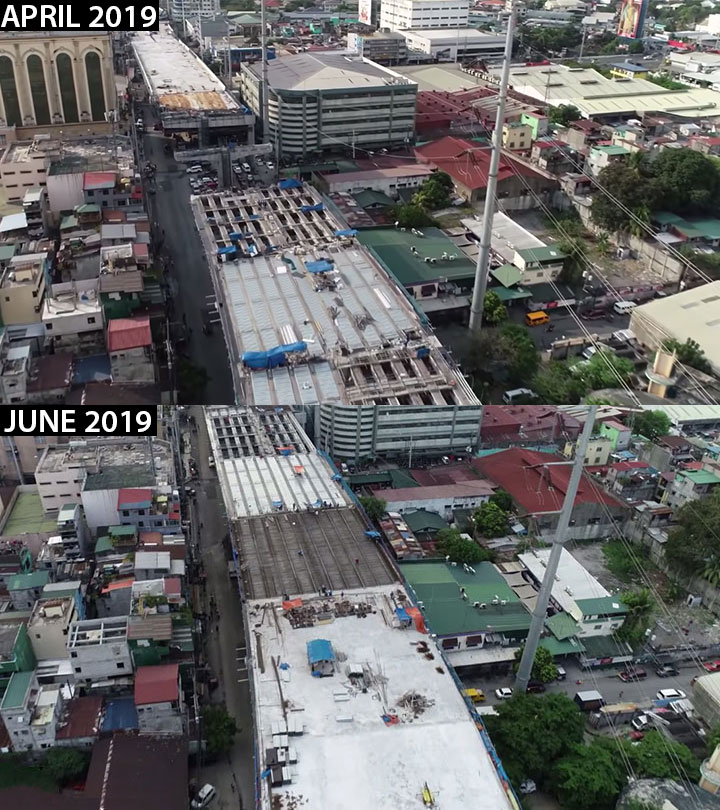 The columns near the Sanctuarium right before the Quezon Avenue intersection have also been connected. Only a few remaining pillars along the whole stretch of Araneta have yet to be joined.
For a more in-depth comparison, you can check out the previous video from April 2019 below:
So, what can you say about the project's progress?